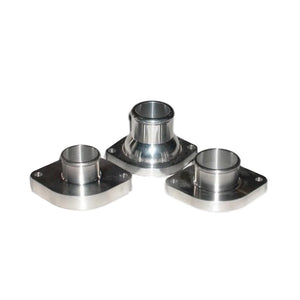 Ultra Short Thermostat Housing for LS1/ LS2 / LS3 & LSX V8 engine swaps
USTH-1
Why You Might Want One.  Our part is shorter for sufficient clearance and comes in four versions to accommodate your hose size.

The thermostat housing set back in the photo is a typical 2.07" aftermarket thermostat housing. Our parts in the foreground are much shorter and accommodate four hose sizes.  
More About Ordering.  Specify which of our four hose sizes matches your requirements.
---
Related Products